Lovebirds - Open Edition Giclee Print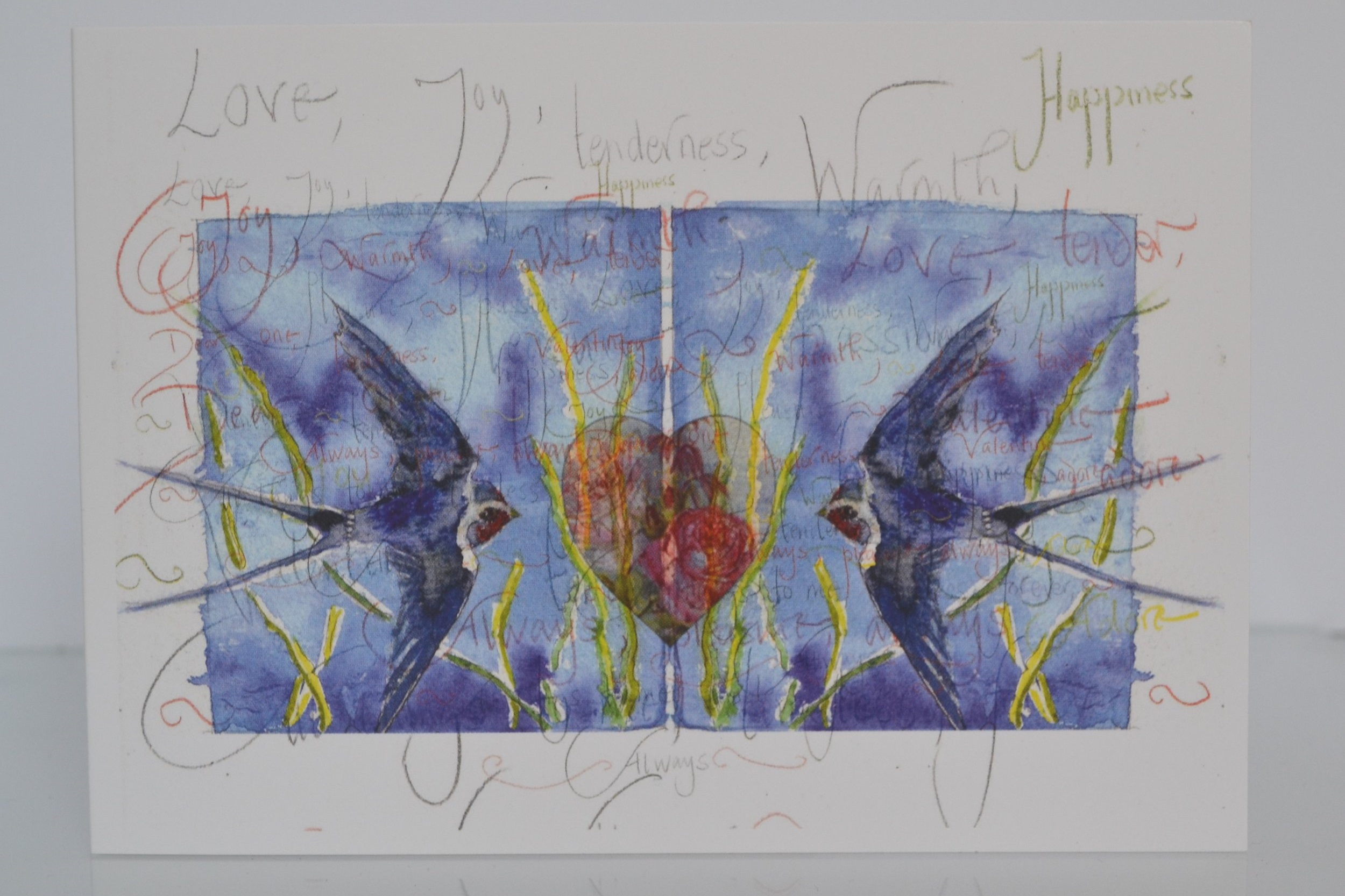 Lovebirds - Open Edition Giclee Print
This giclee print features a pair of swallows decorated with a Victorian style Valentine. Behind them I have used calligraphy that is just readable behind the design.
Love, Joy, Tenderness, Warmth, Happiness , Always are just some of the heart warming phrases hidden within this card.
This print is a standard A4 size and looks very handsome in a dark grey frame and white mount.
Presented on 300 gram card makes these charming lovebirds a timeless and long lasting print.
This price includes postage to the UK - includes cellophane bag and envelope.
A card is also available for this design - add it to your shopping basket here.
sold out
Beautiful giclee print that ensures these lovebirds won't fade over time. The high quality inks guarantees to be colourfast for up to 100 years.