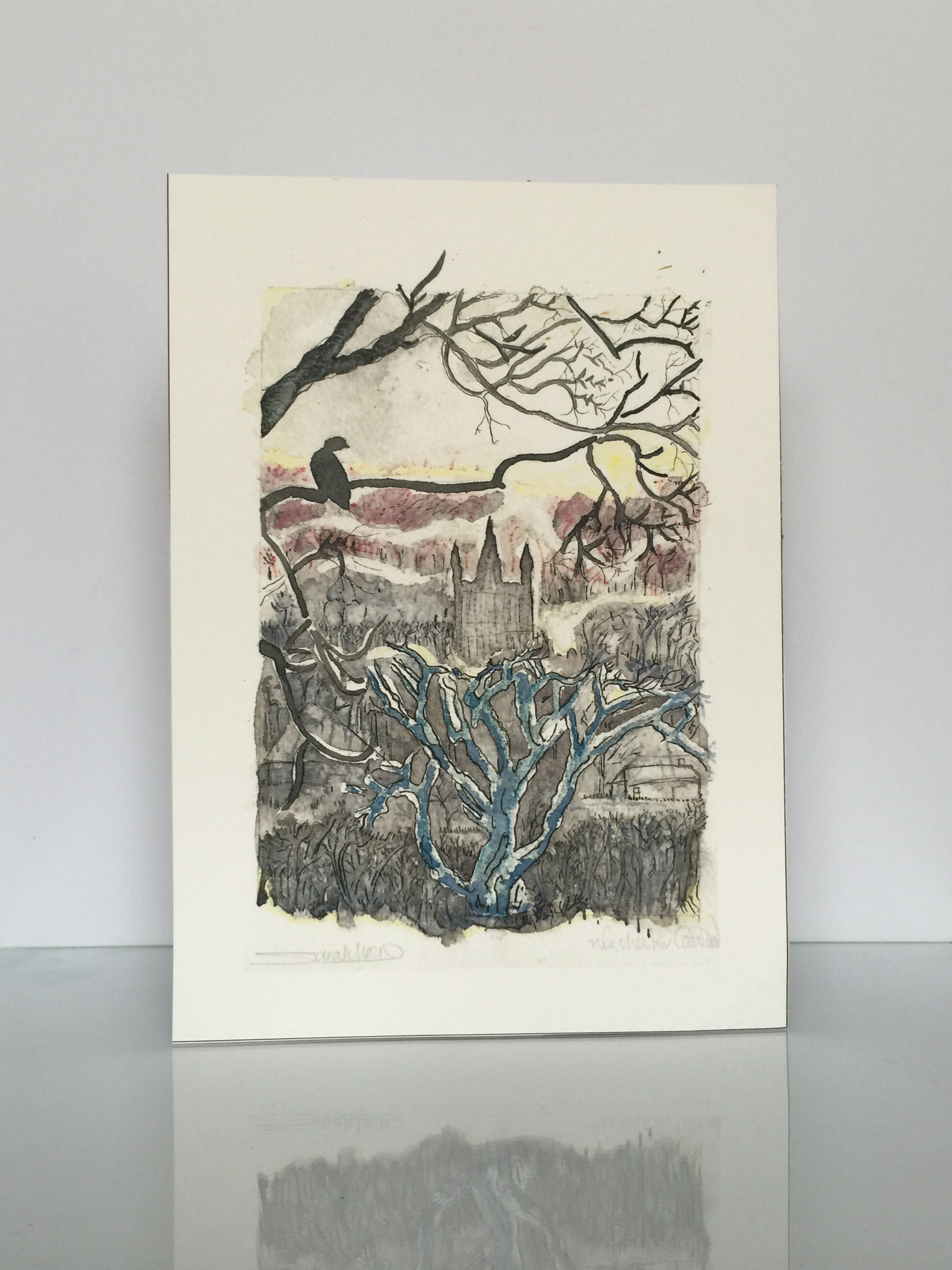 Winchester Cathedral
Description
Delightful view of Winchester Cathedral from St Giles' Hill - seen through trees on a foggy morning. The colours are transformed by clouds. Peer through blue branches to find homes and buildings hidden in a pink and yellow light.
This museum quality open edition print is created on 308gsm pure cotton rag fine art paper employing UV encapsulated pigment inks and sealed to provide a fully archival long lasting and vibrant image. .
Produced by the same printer who put together Enchanted England's fine art collection this is an exquisite little print.
Size is approx. 19 x 15 cms - the prints are hand cut to size, so please expect slight variation.
Wrapped in acid free paper and sent in a standard envelope, this price includes delivery to the UK.