Rabbits - Open Edition Giclee Print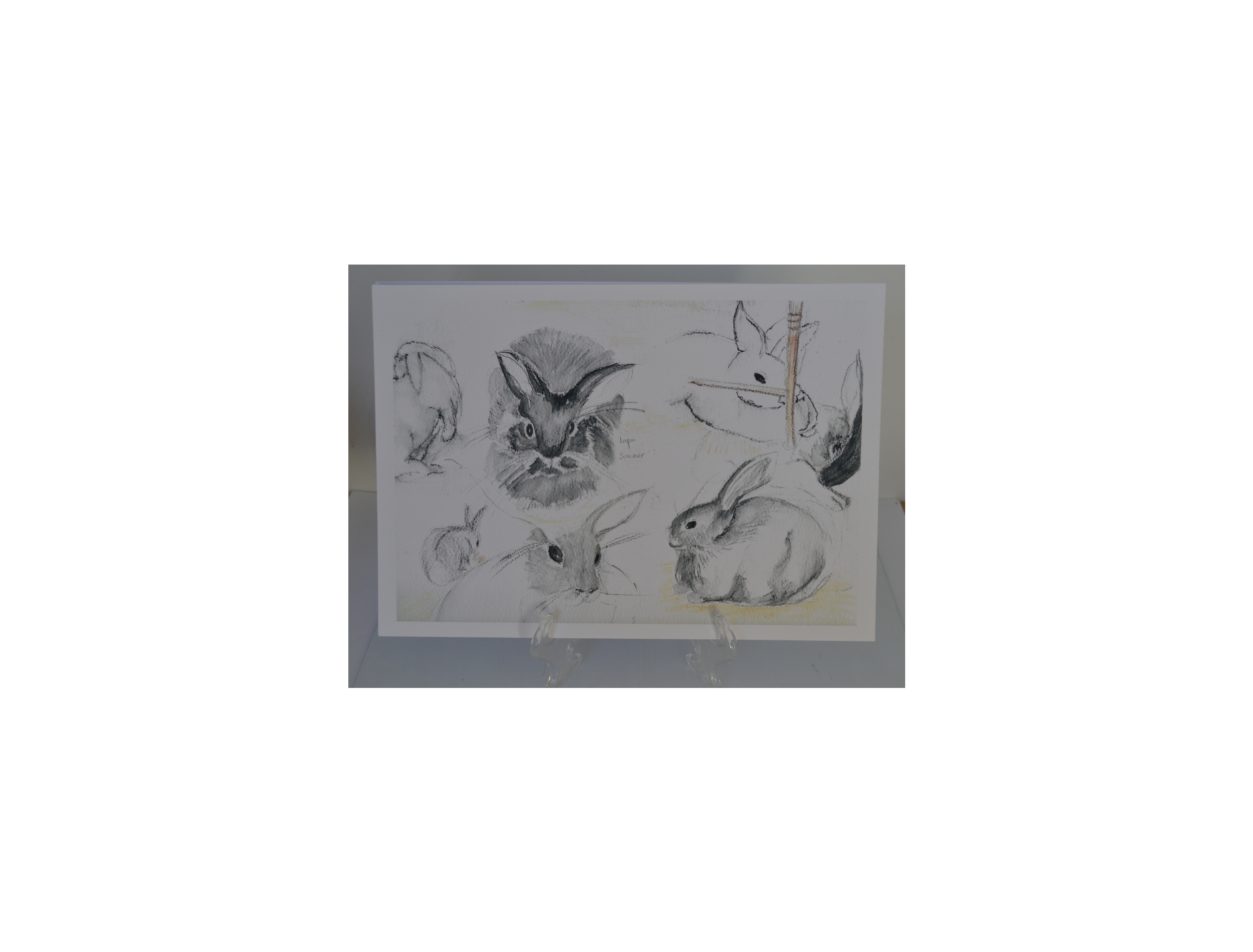 Rabbits - Open Edition Giclee Print
A while ago I walked into a pet shop to see a child pulling at a panicked rabbit's ears shouting. 'I want this one Daddy, I want this one.'
Clearly something had to be done, so I did it. I bought the rabbit and carried the astonished creature home in an improvised box. It was Christmas so she immediately set about eating the tree that she saw as a miraculous treat. My new rabbit was a beautiful Rex Otter, with black fur on her top and a luminous silver white on the underside. Her whiskers and eyelashes went on for miles. I called her Lupin and she ruled the roost. Lupin graciously allowed me to live in my flat, but all other visitors she tried to eat. I used to take her to my allotment where she would oversee the plants and nibble thoughtfully at roses. She was a great, fierce little character and friend.
Here she is giving me a hard stare. She is captured in watercolour pen and ink.
Hugely popular print at craft fairs and exhibitions, she is just waiting to hop into your heart.
This print is a standard A4 size and looks very handsome in a dark grey frame and white mount.
Presented on 300 gram card makes these rabbit studies a robust and long lasting print.
This price includes postage to the UK - includes cellophane bag and envelope.