Fox with flowers - giclee print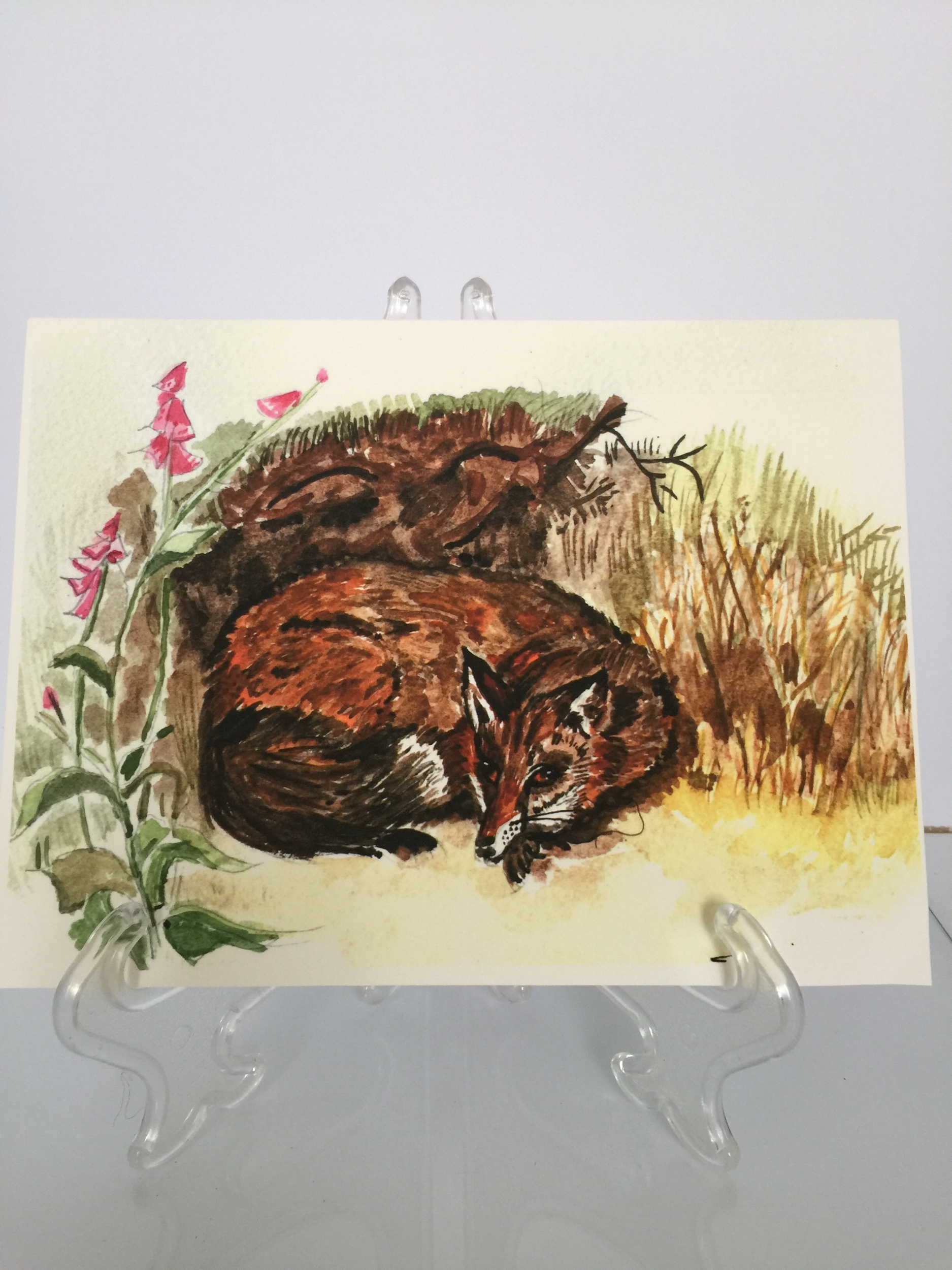 Fox with flowers - giclee print
*Newly available as a Giclee Print on board*
Based on a watercolour by Thorburn, this fox glows with the colours of late summer. Russet and gold, the foxgloves curve around him - flowers with fox, fox with flowers, both completely at home in their environment.
Approx. 25 x 32cms this giclee print is on 300 gm card.
Will fit a standard frame size and looks stunning in black surround.
This price includes delivery in the UK and will be packed in an envelope and cellophane bag.