Swallows, Limited Edition Giclee Print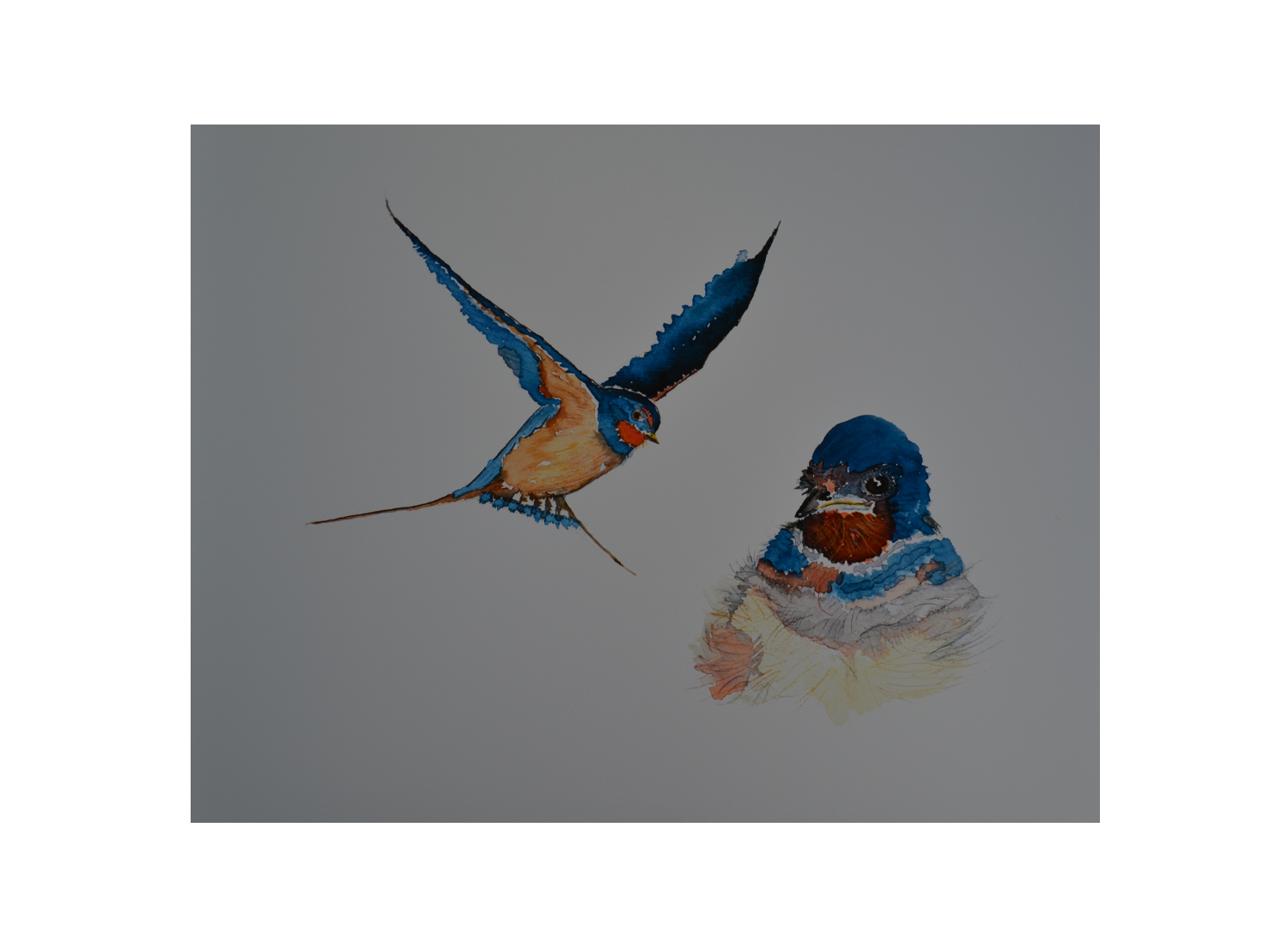 Swallows, Limited Edition Giclee Print
These studies of swallows remain a favourite in the #enchantedengland range.
I wanted to capture the movement of the bird in flight and also a more unusual image of a young bird that is nest bound and just about to fledge.
I painted these birds in my studio and used watercolours and inks to capture the vibrant nature of these birds.
I love these birds that are so evocative of an English summer; they a have great history in rural folk tales and legends. In the 18th century, Hampshire naturalist Gilbert White, wrote that swallows hibernated in winter; the real journey of their migration to Africa is hardly less miraculous.
Tip: The wide borders means you don't need to put this print into a mount. Slip this picture into a silver frame and enjoy.
This is a limited edition Giclee print of 75.
The paper size is 600mm x 485 mm
The image size is 450 mm x 335 mm
Each print will have a Certificate of Authenticity that is also signed and numbered by the artist Sarah Keen.
Each print is wrapped in acid free paper and posted in a cardboard tube with proof of postage and insurance included.
This price includes delivery to the UK.