Roe Deer - New from Enchanted England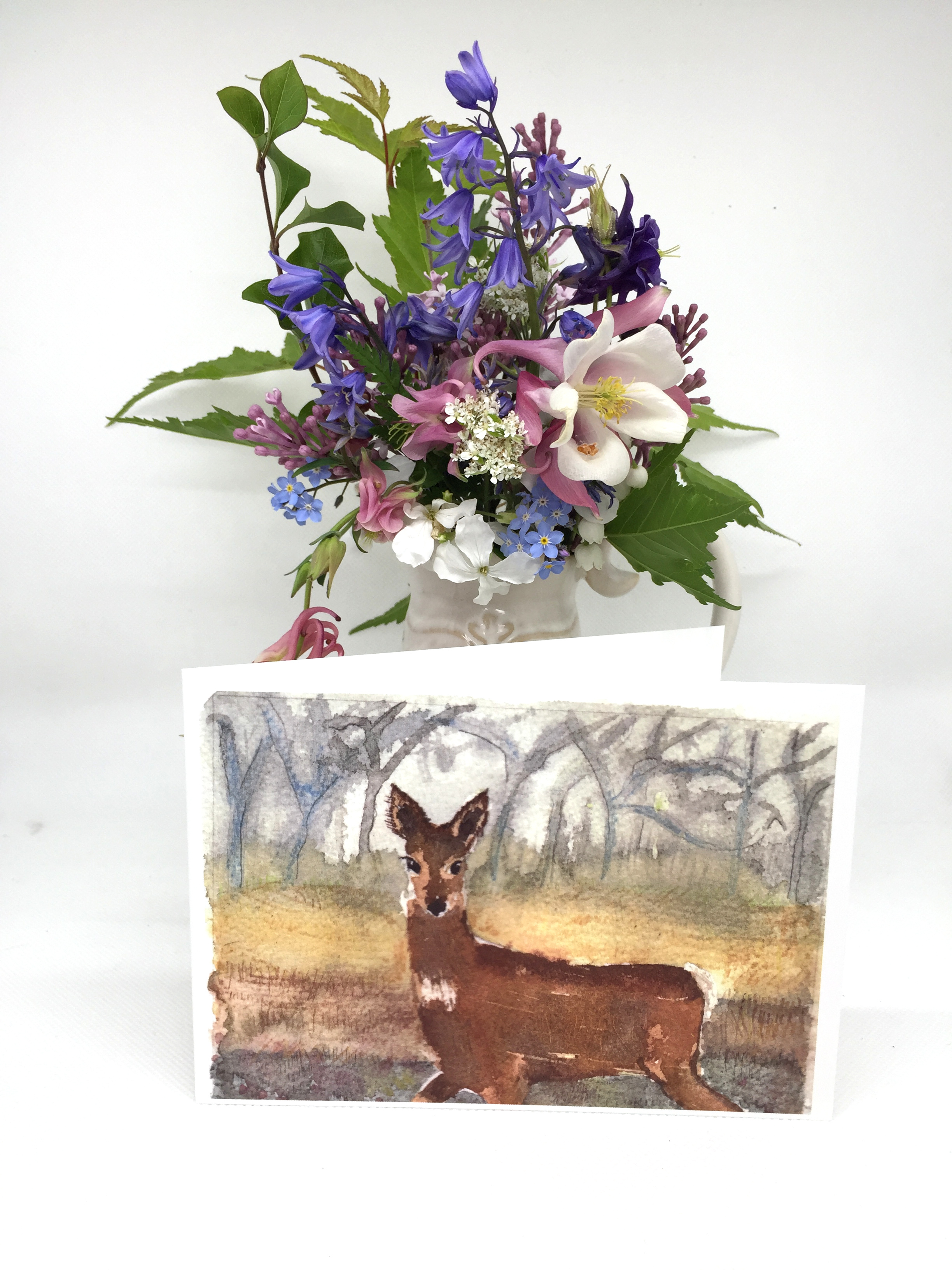 Roe Deer - New from Enchanted England
Packed in a biodegradeable cellophane bag, this card includes a white envelope from recycled paper. This A6 card takes a standard first class Royal Mail stamp and is left blank for your own message.
This beautiful roe deer is painted against a glowing backdrop of woods and ploughed fields. Originally from a set of paintings for the book 'Blessed Be - an illustrated walk through the Hampshire Countryside' that is also for sale in this shop.
A perfect card to send in autumn.