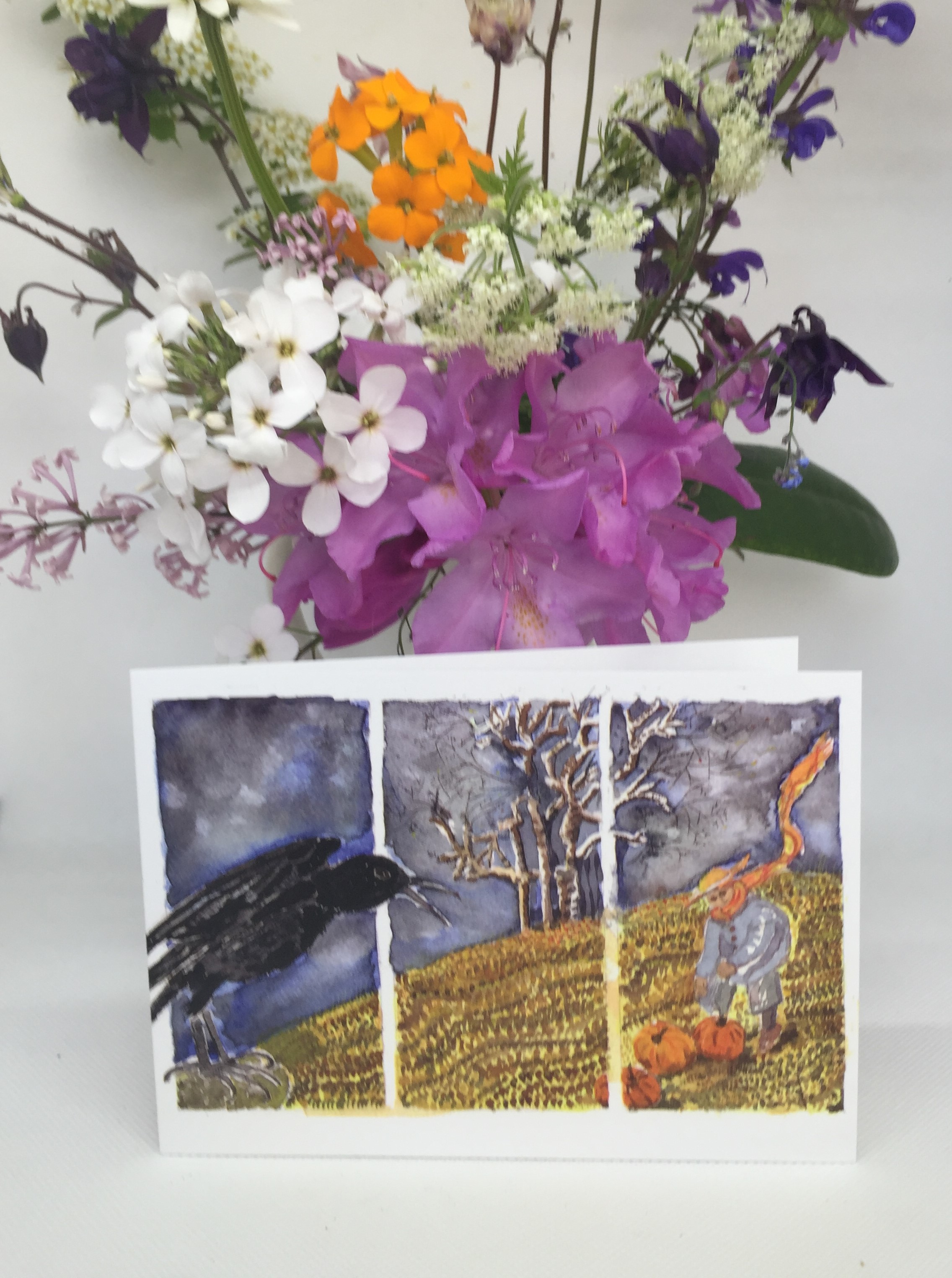 October
Packed in a cellophane bag, this card includes a white envelope from recycled paper. This A6 card takes a standard first class Royal Mail stamp and is left blank for your own message.
This card was described by one of my customers as soft gothic. It is a perfect choice for Halloween. This is an illustration for the book 'Blessed Be' and describes an oncoming storm.
'...I hear the call of a crow nearby and look up to see it perched upon a bare branch of an oak tree and as I pass, he looks down and whispers, "storm coming, storm.'''
For more information about Blessed Be - an illustrated walk through a year in the English countryside, please read more here.