Maypole Dancers - A6 Card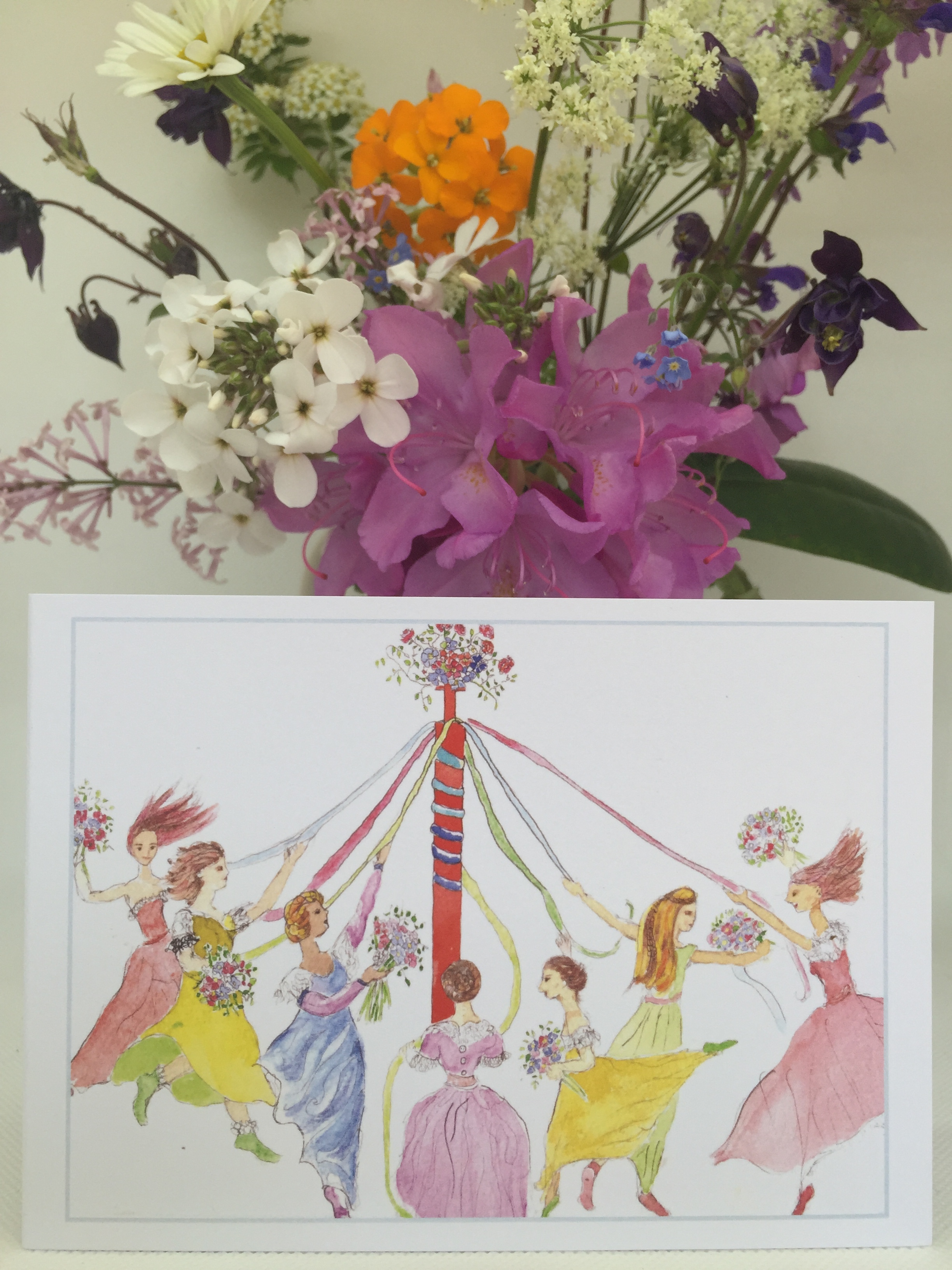 Maypole Dancers - A6 Card
Packed in a cellophane bag, this card includes a white envelope from recycled paper. The A6 card takes a standard first class Royal Mail stamp and is left blank for your own message.
Although dancing around the maypole is a tradition that goes back centuries in England, rumour has it that Prince Albert brought the custom of adding flowers to the maypole from his home of Germany. Looking at some 17th century poets recently, I think this idea is faulty. Here is Herrick with what looks like an eye-witness account to me:
The May-pole is up,
Now give me the cup,
I'll drink to the garlands around it;
But first unto those
Whose hands did compose
The glory of flowers that crown'd it.
I used watercolours to give a springtime freshness to the dancers and flowers.
These merry souls are pefect to send as a birthday or celebratory card.