Long-eared Owl with mouse - A6 card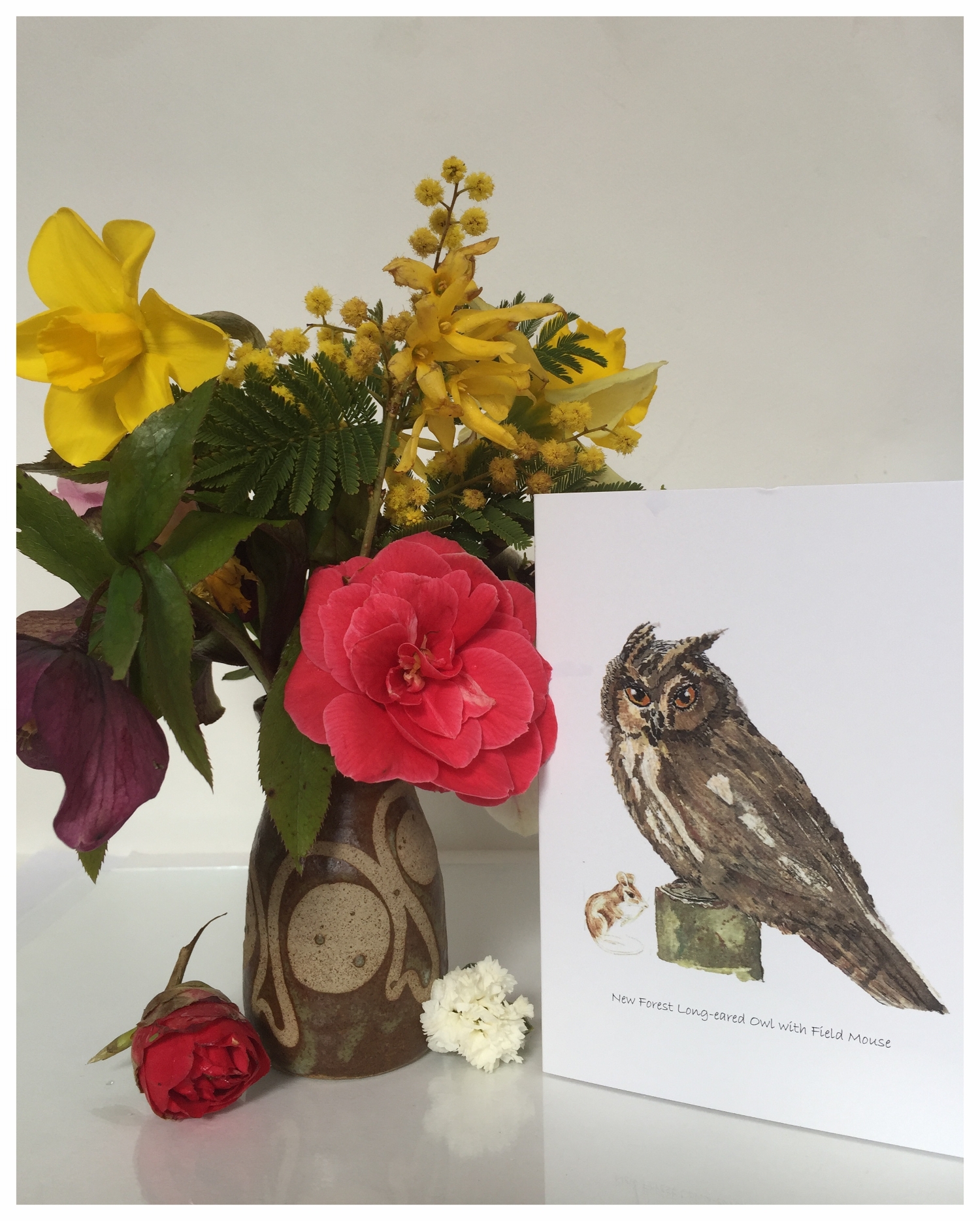 Long-eared Owl with mouse - A6 card
Packed in a cellophane bag, this card includes a white envelope from recycled paper. This A6 card takes a standard first class Royal Mail stamp and is left blank for your own message.
This study of a long-eared owl shows him with a favourite food source, a field mouse. An inhabitant of the New Forest, this owl is a notoriously difficult to spot. The long-eared part of the name is a misnomer as they are not ears, but feathers - angled to help the bird hear his prey more clearly.
On this card, you can see him easily, resting on a post before he begins his hunt.