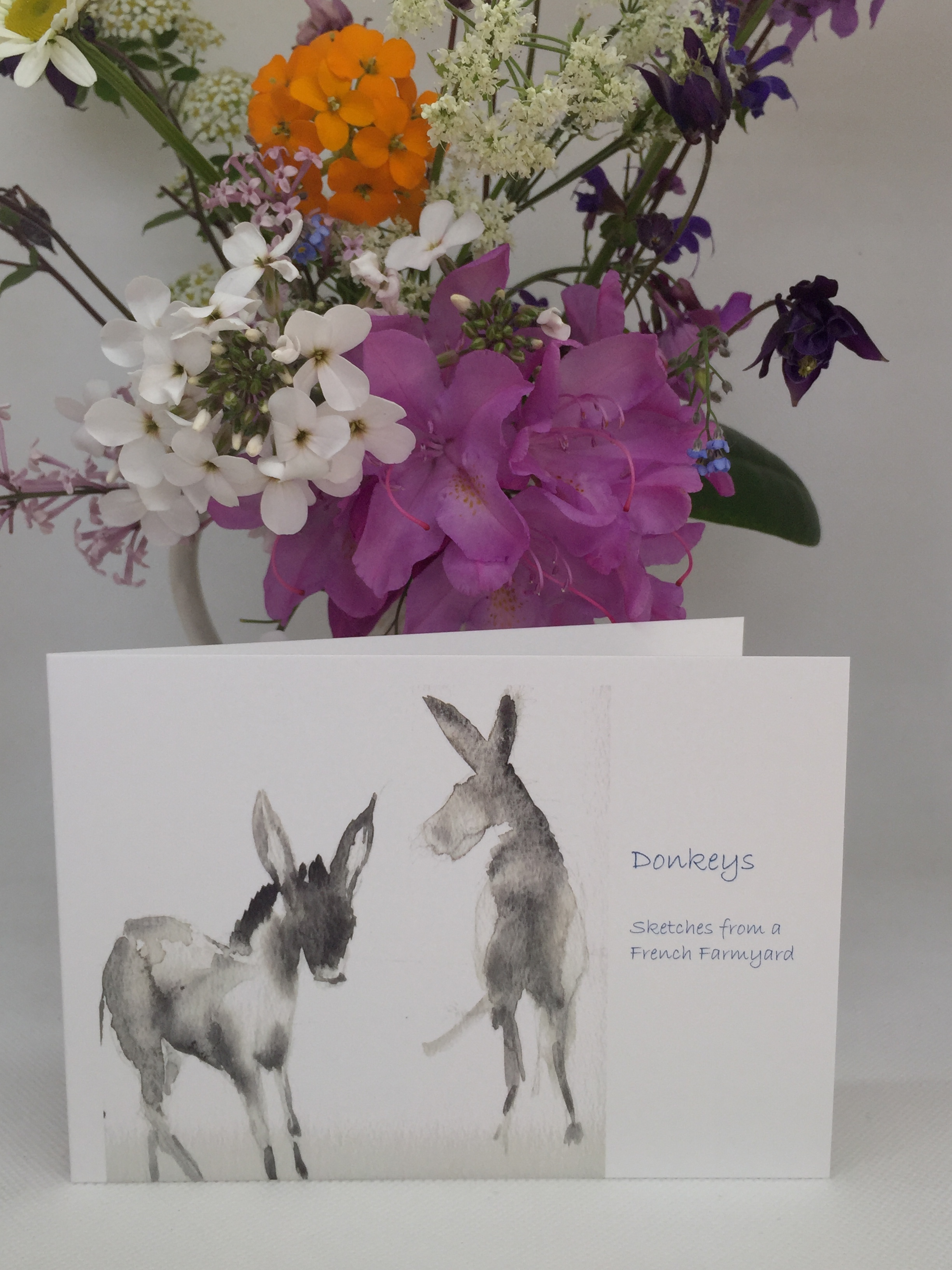 Donkeys - A6 Card
Packed in a cellophane bag, this card includes a white envelope from recycled paper. This A6 card takes a standard first class Royal Mail stamp and is left blank for your own message.
These donkeys were painted from life whilst in Alsace, France. I used one large watercolour brush and, watercolour paint. I had to work fast as the animals did not stand still for long.

This is an exceptionally popular card in the Enchanted England range. Customers enjoy the linear, almost oriental feel to this illustration
Put a halter on these donkeys before they skitter away.
Fun & friendly, this card is perfect for almost all occasions.