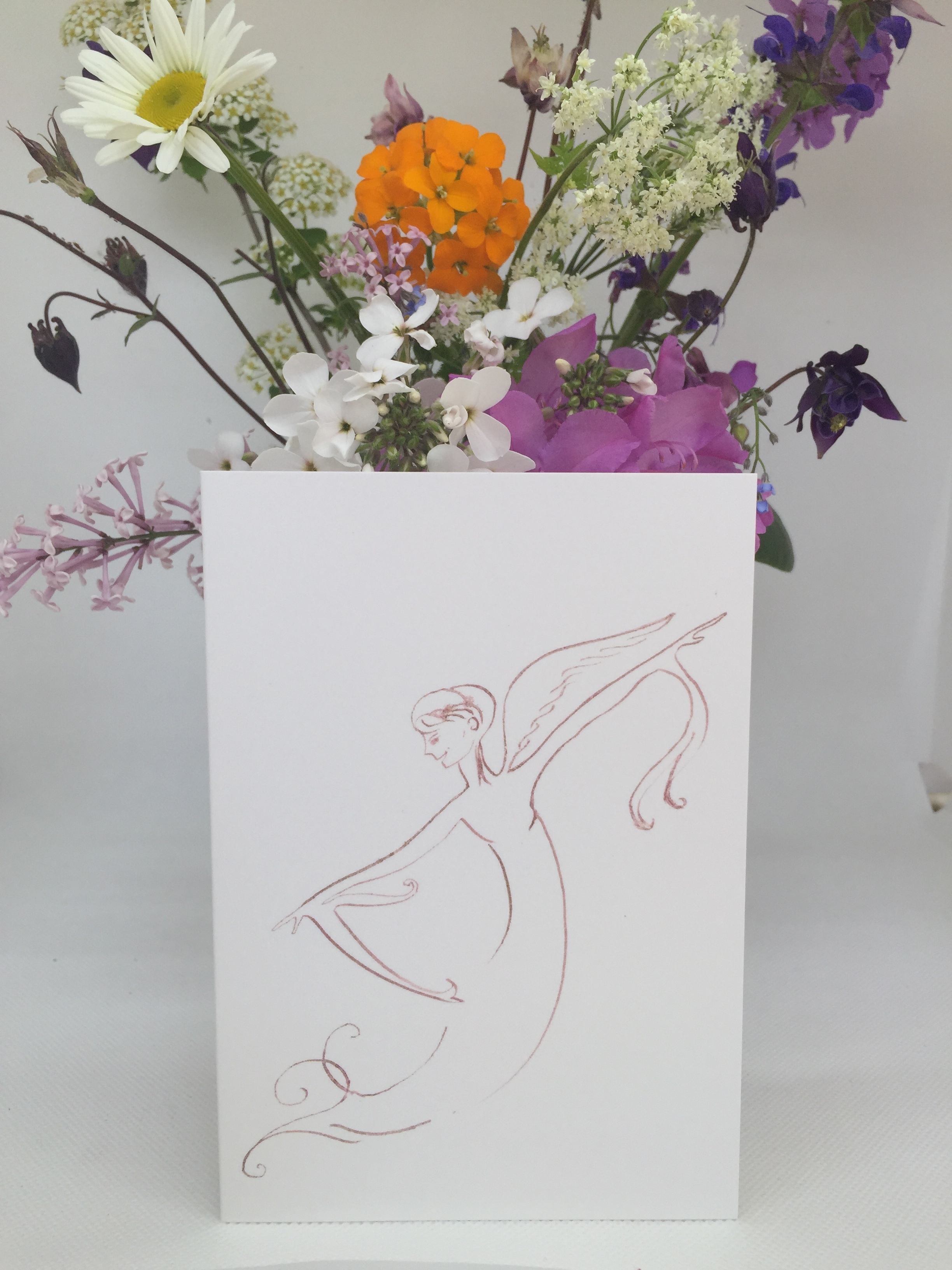 Angel Felicity - A6 Card
Packed in a cellophane bag, this card includes a white envelope from recycled paper. This A6 card takes a standard first class Royal Mail stamp and is left blank for your own message.
Meet the dancing angel Felicity. She dances across the card just as I saw her one winter's evening . A stylish, modern monochrome this portrait touches people. She brings nothing but good will.
Although she will happily serve as Christmas Angel, she also is appropriate to send at all times of the year.