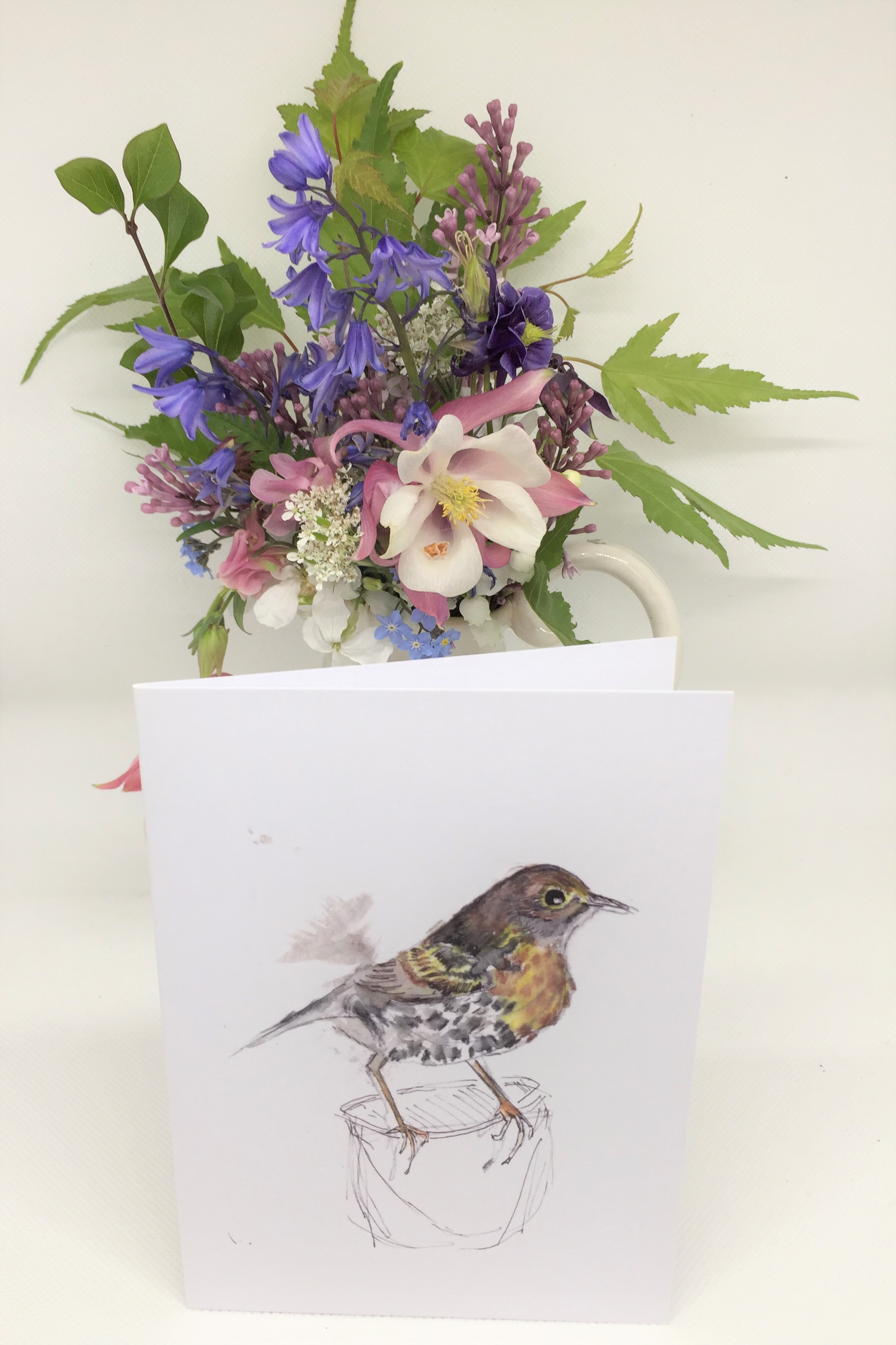 Song Thrush - A6 Card
Packed in a biodegradable cellophane bag, this A6 size card includes a white envelope from recycled paper and is left blank for your own message. Post it using a standard first class stamp from Royal Mail.
This song thrush is an illustration from the book Blessed Be - an illustrated walk through a year in the Hampshire countryside.
"A flock of geese fly overhead as if in formation and there right in front of me is a thrush perched on an overturned flower pot. She starts her mesmerising song and it is as if the world has stood still."
The thrush is a close cousin to the blackbird and they both sing exquisite and intricate songs. While the thrush not so common as it once was , if you see broken shells on your pavement, keep your eyes open for this lovely bird that feasts on snails.

A truly beautiful bird and a welcome visitor to my garden, this card is a real treat for bird lovers.
For more information about Blessed Be please visit the book section here at Enchanted England.
sold out